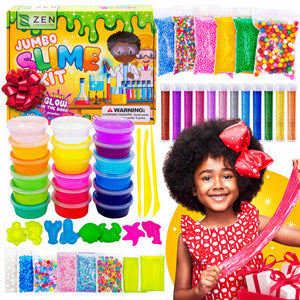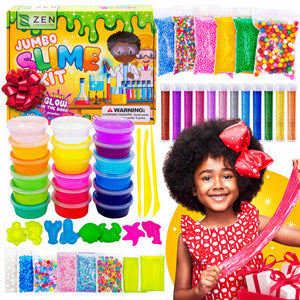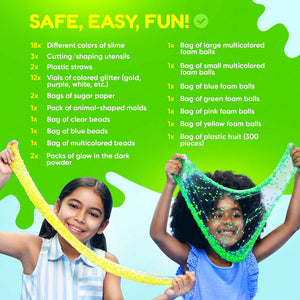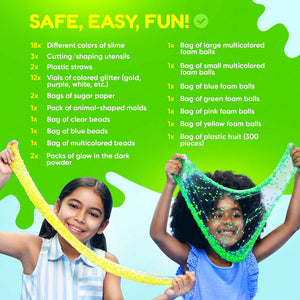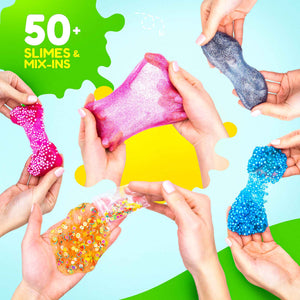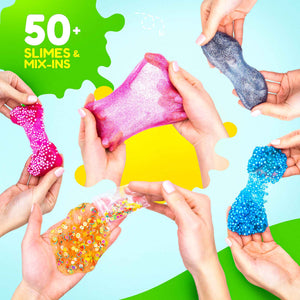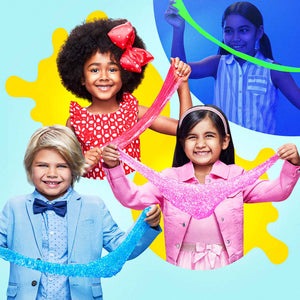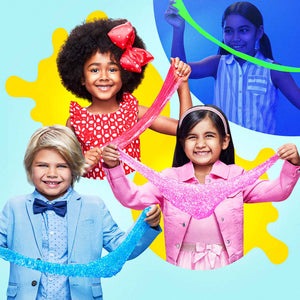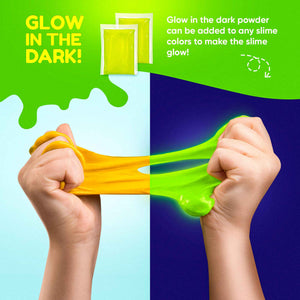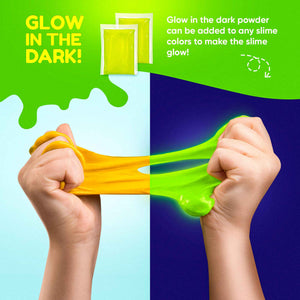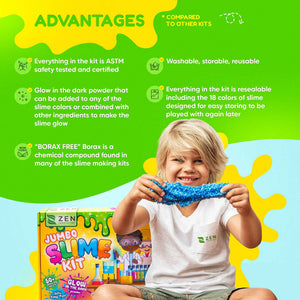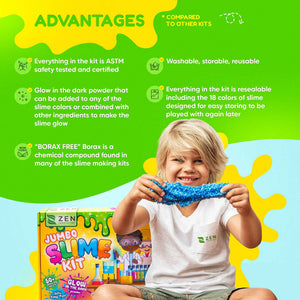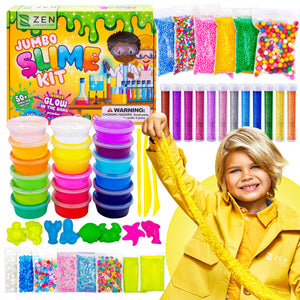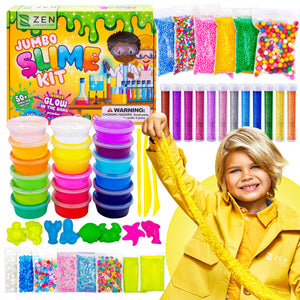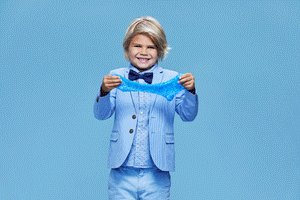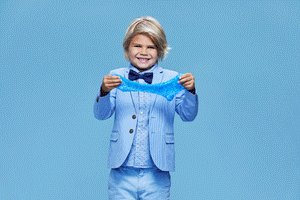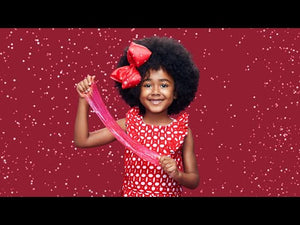 On Sale
Jumbo Slime Kit with Glitter, Beads, and Glow in the Dark
INCLUDES - 18 different colored slimes, 3 cutting/shaping utensils, 2 plastic straws, 12 vials of colored glitter, 2 bags of sugar paper, 3 bags of beads, 6 bags of foam balls.
GLOW IN THE DARK SLIME KIT

 

- It's finally here! Our slime kit now includes glow magic glow in the dark powder. Mix a small amount of the powder thoroughly into your slime and shine a bright light on the slime for 30+ seconds. Then hit the lights and watch your slime come alive! 

BRAIN BOOSTER - The Zen Laboratory slime kit helps unleash your little one's creativity, develop their motor skills as well as enhanced hand-eye coordination! Grownups can play too! Arts and crafts has been proven to be one of the best ways to relive stress at any age. Don't bother buying stress balls for kids, slime is the best for stress relief!
GREAT GIFT IDEA - Slime not only makes a great gift, but a great activity at birthday (and other) parties! One kit is typically big enough for a couple of your little ones to share, although they may not want to when they see everything inside!
SAFE AND NON-TOXIC - Made with eco-friendly material, our slime and slime containers are washable, reusable, safe and DO NOT contain borax powder. Quality-tested non-toxic formulas are 100% safe for kids and adults. ASTM certified. Recommended for children 5 and up. Do not eat.