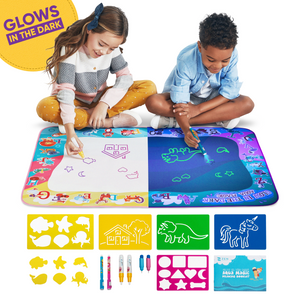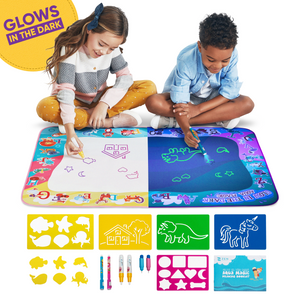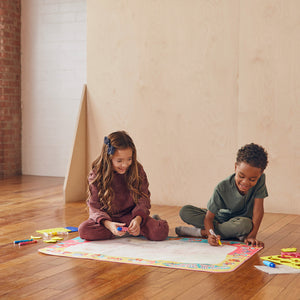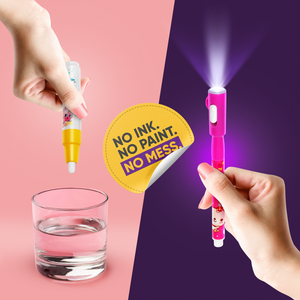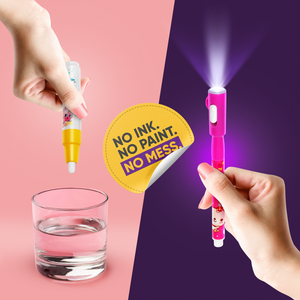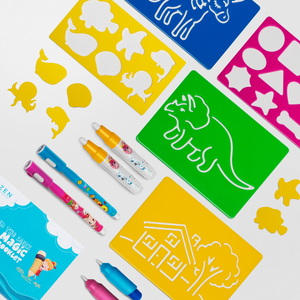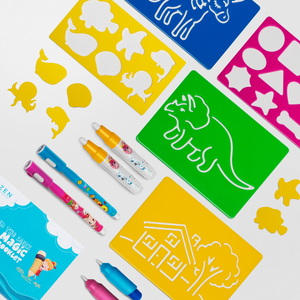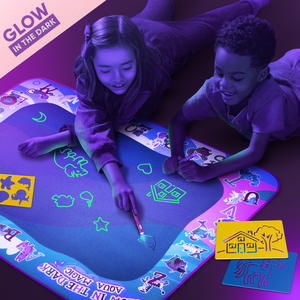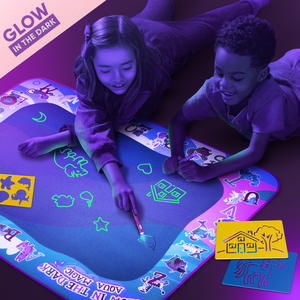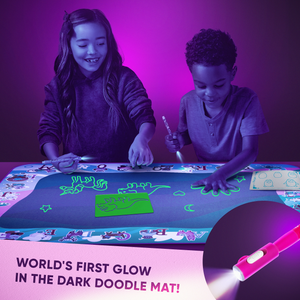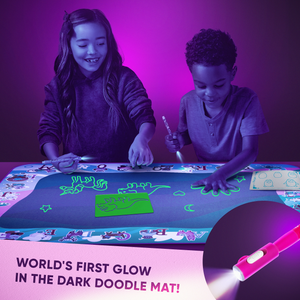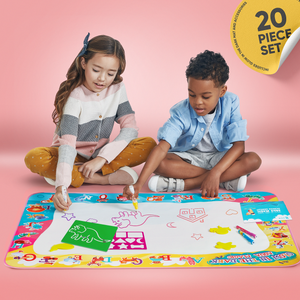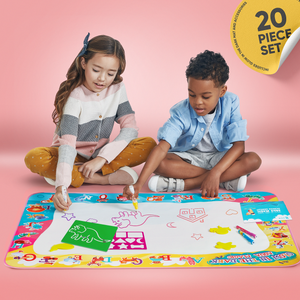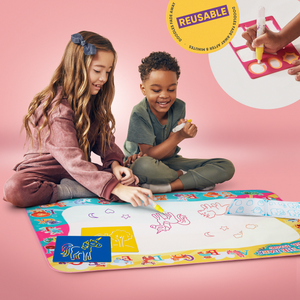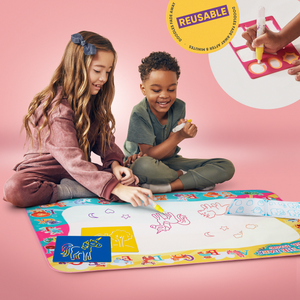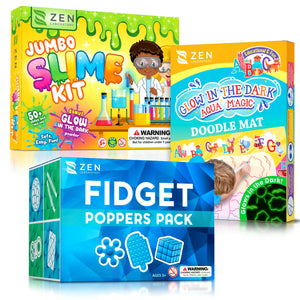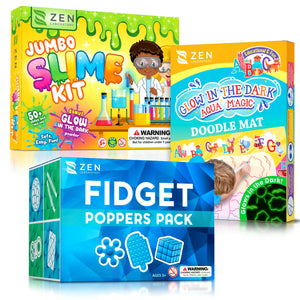 On Sale
Aqua Magic Doodle Mat with Glow in the Dark
FIRST EVER GLOW IN THE DARK DOODLE MAT - No lights, no problem!  Zen Laboratory has your little ones covered for all your doodle, drawing, water colors for painting, water coloring, and sketch pad needs! IF IT DOESN'T GLOW, IT'S GOTTA GO!
VOTED BEST NEW CHRISTMAS GIFT 2020 - Forget the election, in latest polls for top Christmas toys for kids the Zen Laboratory doodle mat is winning 92 percent of the vote. Designed for Boys and Girls ages 3 to 10. MAKE AMERICA DOODLE AGAIN!

LEARN WHILE YOU PLAY - STEM Toys and Drawing Pads like ours teach children their letters of the alphabet and an adorable array of animals. Art kits are a great way to improve hand eye coordination and motor skills. Playing with other toddlers and kids can also improve your child's social skills. AFTER ALL YOU CAN'T SPELL SMART WITHOUT ART!

PROUD AMERICAN COMPANY - We know nothing comes before the safety of our kids and the quality of their toys! If for any reason your purchase isn't right for you, reach out to Zen Laboratory customer care (right here in the USA) and we'll happily make things right! Largest Valid Painting Area - Large enough for 2-3 kids to draw on. Designed with 5 colors drawing areas and a super cute canvas background. Foldable for easy storage. Portable for indoor, outdoor and travel.
H₂O AND GO - You heard that right!  No Mess, Re-Usable, No-Ink Water Activated surface for hours of Fun and Creativity.  Only simple household Tap Water is needed to activate the colorful surface.  As the doodle dries the drawing disappears in about 5 minutes, allowing the mat to be used again endless times.  The only limit is your child's creativity! NO STAIN, ALL GAIN!